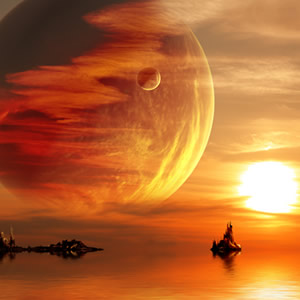 SETI shuts down alien-seeking radio dishes just as new planets are found
SETI, which stands for
Search for Extraterrestrial Intelligence
, has made a mission of exploring the nature and prevalence of life in the universe since the mid-1980s. It's best known for its Allen Telescope Array of radio dishes, which Jodie Foster made famous while playing a SETI researcher in the
1997 movie "Contact."
Foster's character, a scientist who believes in extra-terrestrial intelligence, was best known for stating if there aren't other intelligent worlds out there, it would be"an awful waste of space."
Problem is, the government thinks it's an awful waste of money. As SETI CEO Tom Pierson told the Silicon Valley's Mercury News, they've now put the radio dishes into hibernation mode because of inadequate government support.
The timing is ironic, considering recent news has been filled with reports about new planets and scientists becoming more supportive and open to the likely possibility of alien life. Seriously. This isn't just the stuff of conspiracy theorists and UFO fanatics anymore.
What do you think? Is there intelligent life on other planets?